Religous Education
The Ruth and Lewis Davis Religious School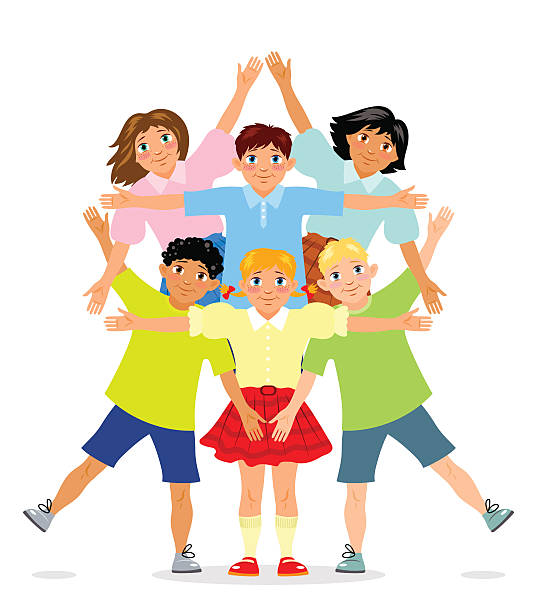 חֲנֹ֣ךְ לַ֭נַּעַר עַל־פִּ֣י דַרְכּ֑וֹ גַּ֥ם כִּי־יַ֝זְקִ֗ין לֹֽא־יָס֥וּר מִמֶּֽנָּה׃
"Train a child in the way s/he ought to go; S/He will not swerve from it even in old age." Proverbs 22:6
The Ruth and Lewis Davis Religious School provides a unique Jewish educational experience in a professional, caring, fun, and community-focused atmosphere. Our small learning environment enables us to offer differentiated instruction and the flexibility to meet your children where they are in their Jewish journey.
Our goal is to prepare our students to lead Jewish lives as mensches.
*Religious School Begins Sunday, September 12, 2021
*In-Person and Virtual Classes
*Individual/Private Hebrew Sessions Available
*Masked and Social-Distanced Protocols
Click Here for our Covid Task Force Policy
*New Madrikhim/Teaching Assistant Leadership Program for Post B'nai Mitzvah Students
CHAVERIM - CLICK HERE TO REGISTER
NOT A MEMBER YET? CLICK HERE TO LEARN ABOUT MEMBERSHIP
CLICK HERE FOR THE SCHOOL CALENDAR
________________________________________________________________________
RELIGIOUS SCHOOL RECAPS
WEEK OF JAN 2 - UPDATES ON RELIGIOUS SCHOOL
K-2
Kindergarten-2nd Grade Judaic Classes are Sunday mornings, in-person, from 9:30 AM - 12:00 PM
Our program establishes a strong foundation for Jewish learning. Students become familiar with Jewish Holidays and Traditions, Jewish Life Cycle, Parshat Hashavua, and Hebrew Letters. Cost- $510 + $50 (safety & security fee)
3rd-7th/PRE-B'NAI MITZVAH
Religious School classes are Sunday mornings, in-person, from 9:30 AM - 12:00 PM and Tuesday afternoons, in-person, from 4:30 - 6:00 PM. In addition, we offer 30-minute private or group setting Instructional Hebrew tutoring sessions (to be scheduled by each family).
This year, our students will be "flying" to Israel. Our entire year will be spent in Israel visiting the cities, learning about the history, and experiencing Israeli culture. Through technology, students will have the opportunity to virtually connect with Israeli students and visit historic sites in real-time. They will incorporate Hebrew vocabulary into their lessons as well as study Parshat HaShavua.
Hebrew for 3rd-7th Grade: Our curriculum focuses on T'fila and prepares students to lead Shabbat services. Students receive 30 minutes of individualized or group Hebrew Prayer reading instruction weekly. Students begin to learn the Alef-Bet and reading concepts in 3rd grade and then work at their own pace to learn prayers. Each year builds upon the previous year. In addition, students learn basic Hebrew vocabulary and language. Cost- $1020 + $50 (safety & security fee)
7th-12th Grade: POST B'NAI MITZVAH CLASSES: This year we will be offering a Jewish Leadership Class to all Post B'nai Mitzvah Students. The class will meet once a month virtually on Wednesday nights at 6:30pm AND once a month for a Shabbat Torah Study with Rabbi Baum. In addition, we will be offering a MADRIKHIM/Teaching Assistant Program to all Post B'nai Mitzvah Students. Students will sign up to be teaching assistants for our younger students on Sunday mornings, Tuesday afternoons and/or during Hebrew sessions. Students will earn one community service hour for each hour working with a younger class. Cost- $350
Teen Classes: Oct 20, Nov 17, Dec 15, Jan 19, Feb 16, Mar 23, Apr 20, May 18
Shabbat Torah Study: Oct 9, Nov 6, Dec 4, Jan 8, Feb 5, Mar 5, Apr 2, May 7
Sun, May 29 2022
28 Iyyar 5782
Today's Sefirah Count Is 43
היום שלשה וארבעים יום שהם ששה שבועות ויום אחד לעמר
Today's Calendar
---
Friday Night
Kabbalat Shabbat

: 6:15pm
Candle Lighting

: 7:52pm
Shabbat Day
Upcoming Programs & Events
---
This week's Torah portion is

Parshat Bamidbar
Candle Lighting
Yom Yerushalayim
View Calendar
Sun, May 29 2022 28 Iyyar 5782