Religous Education
The Ruth and Lewis Davis Religious School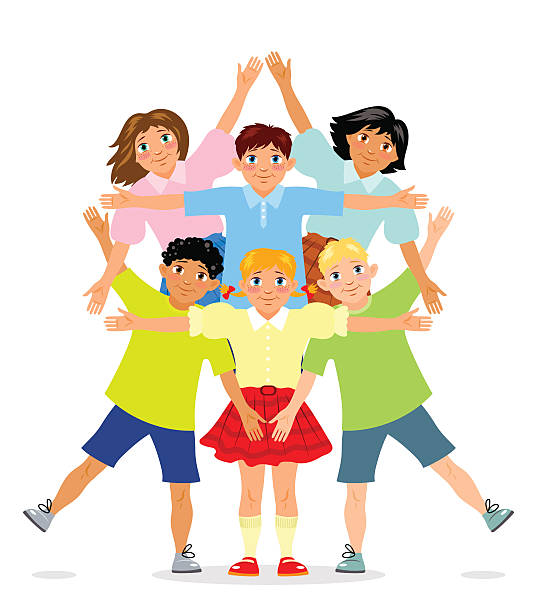 חֲנֹ֣ךְ לַ֭נַּעַר עַל־פִּ֣י דַרְכּ֑וֹ גַּ֥ם כִּי־יַ֝זְקִ֗ין לֹֽא־יָס֥וּר מִמֶּֽנָּה׃
"Train a child in the way s/he ought to go; S/He will not swerve from it even in old age." Proverbs 22:6
The Ruth and Lewis Davis Religious School provides a unique Jewish educational experience in a professional, caring, fun, and community-focused atmosphere. Our small learning environment enables us to offer differentiated instruction and the flexibility to meet your children where they are in their Jewish journey.
Our goal is to prepare our students to lead Jewish lives as mensches.
*Religious School Begins Sunday, September 12, 2021
*In-Person and Virtual Classes
*Individual/Private Hebrew Sessions Available
*Masked and Social-Distanced Protocols
Click Here for our Covid Task Force Policy
*New Madrikhim/Teaching Assistant Leadership Program for Post B'nai Mitzvah Students
CHAVERIM - CLICK HERE TO REGISTER
NOT A MEMBER YET? CLICK HERE TO LEARN ABOUT MEMBERSHIP
CLICK HERE FOR THE SCHOOL CALENDAR
________________________________________________________________________
K-2
Kindergarten-2nd Grade Judaic Classes are Sunday mornings, in-person or virtual, from 9:30 AM - 12:00 PM
Our program establishes a strong foundation for Jewish learning. Let's Discover Kindness aims to help young children explore kindness and the character traits that contribute to kindness, such as empathy, gratitude, and respect, through a Jewish lens. Students will use role-playing, mindfulness activities, personal reflection, and more to explore their emotional responses to the themes and begin to foster those traits in themselves. Students become familiar with Jewish Holidays and Traditions, Jewish Life Cycle, Parshat Hashavua, and Hebrew Letters.
3rd-7th/PRE-B'NAI MITZVAH
Religious School classes are Sunday mornings, in-person or virtual, from 9:30 AM - 12:00 PM and Tuesday afternoons, in-person or virtually, from 4:30 - 6:00 PM. In addition, we offer 30-minute private or group setting Instructional Hebrew tutoring sessions (to be scheduled by each family).
3rd-4th Grade: Our curriculum is derived from A Kid's Mensch Handbook, as we bring Jewish values to life with an engaging blend of mitzvot, middot, and timeless Jewish wisdom
5th-7th/Pre-B'nai Mitzvah: Make, Create, Celebrate uses art as a way to help students connect with the underlying values of the holidays in a personal way, free from explaining the how-tos of each holiday. Not an artist? Don't worry about it! These projects are about self-expression and ideas, and therefore, are for everyone.
Hebrew for 3rd-7th Grade: Our curriculum focuses on T'fila and prepares students to lead Shabbat services. Students receive 30 minutes of individualized or group Hebrew Prayer reading instruction weekly. Students begin to learn the Alef-Bet and reading concepts in 3rd grade and then work at their own pace to learn prayers. Each year builds upon the previous year. In addition, students learn basic Hebrew vocabulary and language.
7th-12th Grade: POST B'NAI MITZVAH CLASSES: This year we will be offering a Jewish Leadership Class to all Post B'nai Mitzvah Students. The class will meet once a month (TBD) virtually AND once a month for a Shabbat Lunch & Learn with Rabbi Baum. In addition, we will be offering a MADRIKHIM/Teaching Assistant Program to all Post B'nai Mitzvah Students. Students will sign up to be teaching assistants for our younger students on Sunday mornings, Tuesday afternoons and/or during Hebrew sessions. Students will earn one community service hour for each hour working with a younger class.
Sun, September 26 2021
20 Tishrei 5782
Today's Calendar
---
Friday Night
Kabbalat Shabbat - Zoom

: 6:15pm
Candle Lighting

: 6:49pm
Shabbat Day
Upcoming Programs & Events
---
This week's Torah portion is

Parshat Bereshit
Candle Lighting
Chol Hamoed Sukkot
View Calendar
Sun, September 26 2021 20 Tishrei 5782